Every Moment Is Precious In Qing Ming, Live Well & Cherish The Present
This year's Qing Ming falls on 5th April, while Chun She falls on 21st March.
There is no need to make online reservations to pay respects to the ancestors at the Xiao En Memorial Park.
We trust everyone to take care of their own hygiene.

Paying respects to ancestors is an annual family affair, and it is not easy for everyone to gather together in an orderly manner. When we think about the memories of the departed, we realize that our distance is not between life and death, but the eternal connection of heart and emotion.
---
Qing Ming Prayer Schedule
As Qing Ming approaches, we advise you to avoid peak prayer periods or visit your loved ones' resting places 10 days before or after Qing Ming to avoid crowds.

The weather alternates between hot and rainy recently, so remember to bring an umbrella and hat when visiting! Make sure to wash your hands frequently and drink more water.

Additionally, during peak prayer periods, the service area on the ground floor of Xiao En Temple will be selling joss sticks, candles, flower bouquets, and cakes on weekends.
---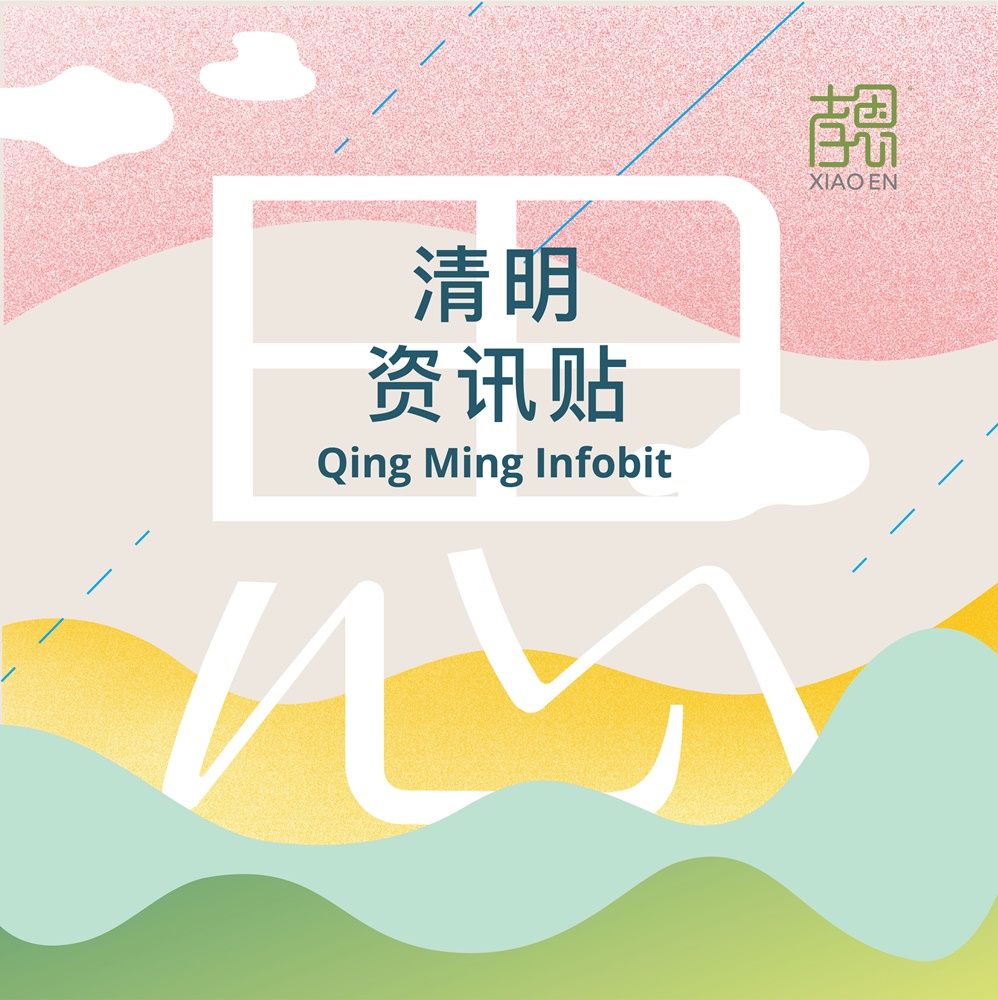 Qing Ming Infobit
When is Qing Ming Festival?

Chun-She is on 21 March 2023
Qing Ming is on 5 April 2023.

When is good time for prayer?

From 6:00am – 3:00pm

When Xiao En Park open for prayer?

Mon – Fri: 7:00am – 5:00pm
Sat – Sun: 6:00am – 5:00pm

Can I pre-order the EC package?

Yes, please refer to our STORE or Whatsapp 012-238 7040