Negeri Sembilan promotes eco burials, supports establishment of Eco Burial Park located at Xiao En Memorial Park
Following the state of Selangor, Negeri Sembilan has become the second state in Malaysia to promote eco burials, with Xiao En Memorial Park in Nilai set to be the location of Negeri Sembilan's first eco burial park.
With the deterioration of global environmental issues, green initiatives and environmental sustainability have become vital policies in most countries. Therefore, the Negeri Sembilan government has decided to take initiative by promoting the eco burials. This model involves a process that does not involve any religious rituals, headstones, or niches. The land can be sustainably used again after a turnover of a few years, which allows people to have an alternative funeral option.
In fact, eco-friendly burials have been implemented in neighbouring countries such as Singapore and Taiwan for some time.  Negeri Sembilan will adopt Taiwan's "lawn burial" model, which involves grinding the legally cremated remains and planting them into the soil. The burial process is simple and efficient, whereby the ashes are poured into the lawn burial pit, then covered with flower petals and soil, thus completing the ceremony. The concept of eco burial aligns with the traditional Chinese funeral concept of "return to nature."
Life begins in nature and returns to nature. Although eco-friendly burials are still a new concept in Malaysia, it will take some time for the public to understand and accept them. Nevertheless, eco burial will be an initiative that brings hope and opportunity.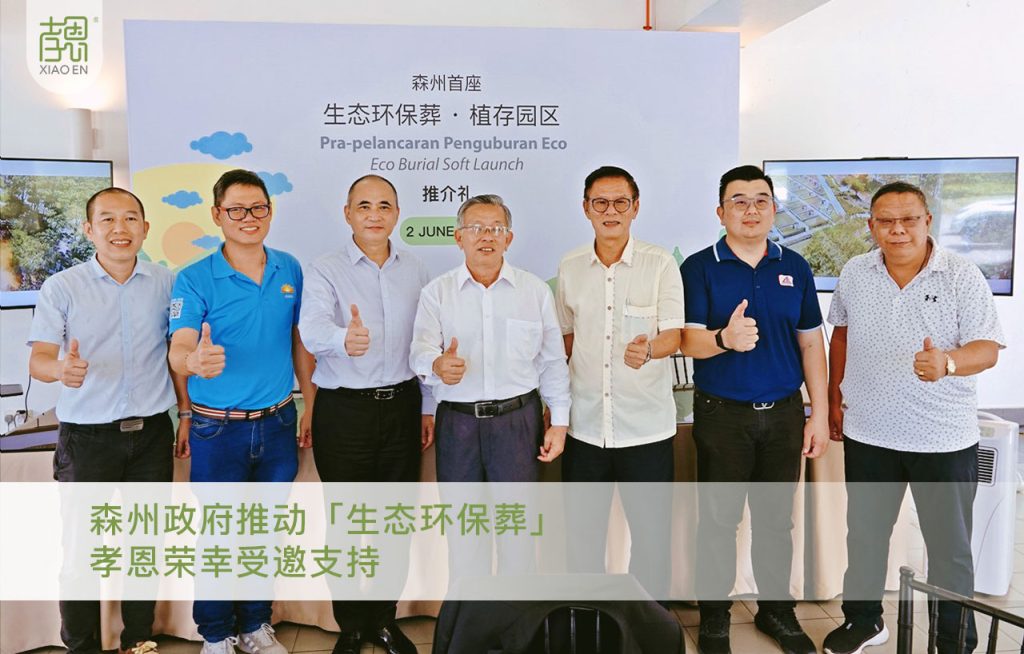 Register Your Interest
Currently, Xiao En Group is undertaking measures to ensure the Eco Burial Park premises is fit for service. More updates of its official launch will be released soon.
If you wish to know more about the Eco Burial Park, please click on the link to register your interest.