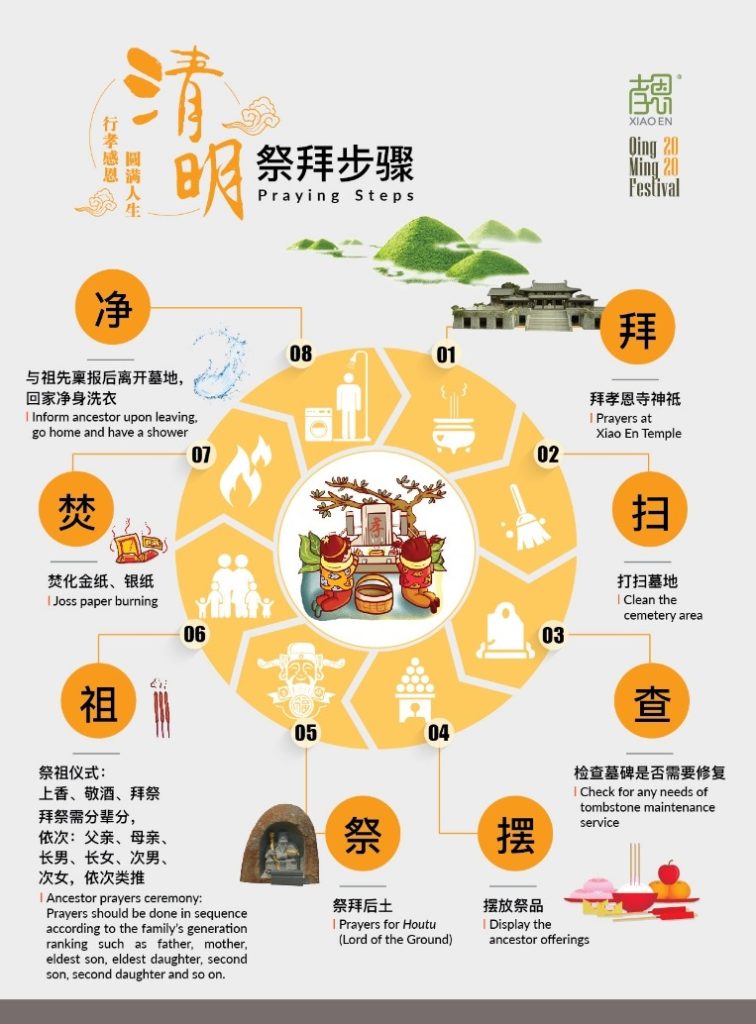 Below are the steps on how to perform Qing Ming Prayers:–
Prayers at Xiao En Temple.
Clean the cemetery area.
Check for any needs of tombstone maintenance service.
Display the ancestor offerings.
Prayers for HouTu [Lord of the Ground].
Ancestor prayers ceremony: Prayers should be done in sequence according to the family's generation ranking: Father, mother, the eldest son, the eldest daughter, second son, second daughter and so on.
Joss paper burning.
Inform ancestor upon leaving, go home and take a shower.