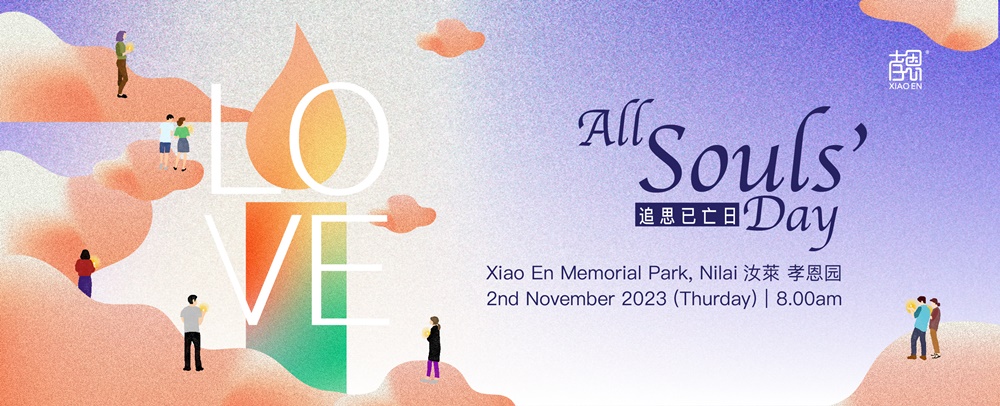 02 NOV , 08:00 – 11:30

We welcome you to celebrate All Souls' Day at Xiao En Memorial Park, Nilai, on 2nd November, 2023 (Thursday).
The service will be conducted by Fr. Christopher W. Soosaipillai from the Church of St Theresa, Nilai, Negeri Sembilan, assisted by Fr. Chin Sin Wee OCD and Fr. Christopher Loh OCD.
Kindly RSVP before 30th October, 2023 (Monday).
[Pre-Order] All Souls' Day Bouquets
All Souls' Day bouquets are now open for pre-order, for those who are interested, please click the link on below to buy the bouquet from our Store.
* T&C applied