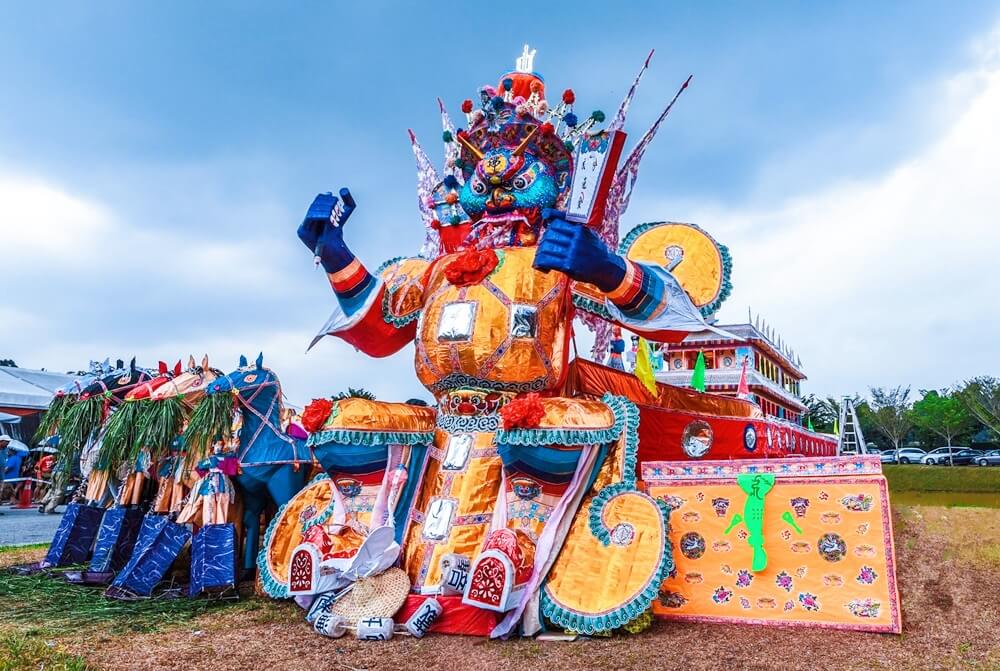 The origins of the Hungry Ghost Festival are generally known to most Chinese communities. For Buddhists, the festival – also called Yulan Festival – started from Mulian, a disciple of Buddha, who saved his mother from her suffering in hell after he was taught the necessary chant and sacrificial offerings from Buddha. For Taoists, the festival – called Zhong Yuan – is when the gates of hell open on the 15th day of the seventh lunar month, and spirits are free to roam amongst the living to seek entertainment and relief from their suffering in the form of ritual ceremonies performed by the living.

But do you know about the origins of the festivals closing finale and highlight, the burning of the paper ship?

The origins of the paper ship, also known as the Fah Ch'uan, may differ a little depending on locality. Some believe the custom has been passed down since the Song Dynasty in AD960, though it is likely a reference to the custom of placing little paper boats containing candles in rivers that are supposed to light the way for spirits to return to the afterlife. Although, lighting candles in paper boats have since evolved into lighting lanterns in modern times.

In its current form of practice, the paper ship now takes the form of a huge construct, typically made in a length of 43 feet (13.11 meters), width of nine feet (2.74 meters) and height of 33 feet (10.06 meters), and subsequently burnt at the end of the Hungry Ghost Festival is believed to have uniquely originate from South East Asia.

For Malaysians, the historical origins of the paper ship are when the Chinese came to Malaysia around 200 years ago, they yearned to return to their ancestral land in China. However, most did not manage to return. When they passed on, their children burned paper ships as a symbolic 'send-off' to China and the practice has been handed down from generation to generation ever since.

The paper ship, also called the Sheng Bao by some Malaysians which means 'treasure in abundance', is loaded with sacrificial offerings such as incense, hell money and all kinds of items made of paper – including clothes, "gold" and "silver" ingots, mansions, and boats. As a likely crossover influence of the Fah Ch'uan aspect, Da Shi Ye, the Ghost King, is also burnt alongside the paper ship as it is believed he escorts the ship and the ghosts onboard it back to the underworld when the festival ends.
Copyright Statement
This article and video is original content created by Xiao En website, to whom the copyright belongs to. The content should not be reproduced without permission, otherwise it will be regarded as infringement. Xiao En reserves the right to pursue legal action against unauthorised use of the content.