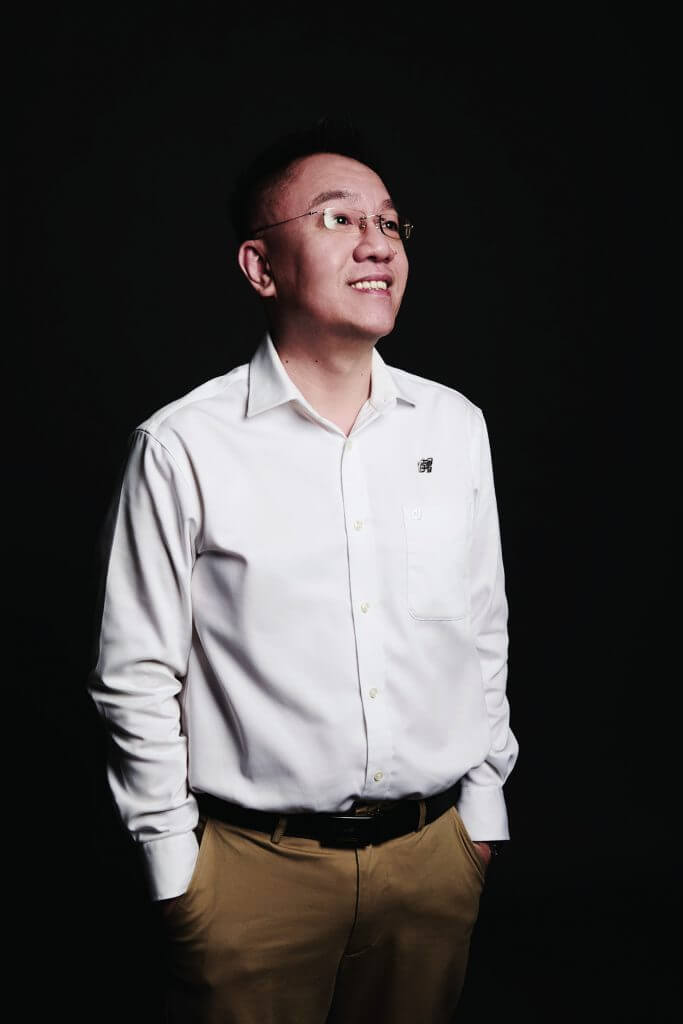 When dealing with grief, having a companion who understands what you're going through plays a big part in moving forward. For life practitioners at Xiao En's Counselling & Support Department, their role as quiet companions to the bereaved is essential for families to find closure and emotional equilibrium in a life without their departed loved one.

While death is the ends of life, is doesn't end relationships. After the funeral is over, the bereaved requires time to heal from their grief. Some may even struggle with unbearable negative emotions for years. This is where Xiao En's Counselling & Support Department steps in to aid the bereaves' "continuation" of life.

Fong Yee Leong, Xiao En's grief counsellor, once started a career in chemical engineering when he was a young man to fulfil his mother's last wish. Later, when he was overseas, he decides to change his career because he felt lost in life. He became a psychological counsellor in Singapore and joined the field of hospice care. He then returned to Malaysia and joined Xiao En Group.
Having worked in hospice care, specialising in grief and support work for 22 years, Yee Leong has accompanied countless terminally ill patients and bereaved people on their journey through grief, with many of these life experiences deeply imprinted in his mind. " Death has no age difference. From children to the elderly, everyone will face illness, disease, and death. I was once caring for a terminally ill patient, and this made me recall one particular incident. "

" This mother felt that her 10-year-old son was becoming more and more disobedient, so she asked me to talk to her son. She told her son that one day, she won't be able to be with him and hoped that he would be obedient and sensible. She gave this small book to her son and hoped that he would repay every benefactor she had recorded in the book when he grew up. When I saw this scene, I burst into tears. Because my mother also gave me a book before she died. It's a small book, which records all the people who were kind to my family. I also understand that his son isn't disobedient, but just like me when I was 18 at the time, I questioned God about why He would take away my mother."

After the mother and son said their goodbyes, Yee Leong told the patient about his own experience, slightly tweaking his tale by stating his relative was the protagonist, before leaving the ward himself. He explained that he didn't want to overwhelm the patient but wanted her to know that her kindness and the love she felt for her child could be passed down from generation to generation.

Xiao En's Counselling & Support Department is the first counselling division established in the funeral industry in Malaysia after Yee Leong returned to Malaysia to join Xiao En. He offered some ideas to Xiao En's senior management, proposing that the funeral industry could not only provide funeral services for the bereaved, but care for the living family member's grief. As grief from loss of a loved one is often overlooked, Yee Leong believes that society requires someone able to give a warm touch to the bereaved. Hence, the Counselling & Support Department he leads would spearhead caring for the bereaved.

He further explained that the establishment of Xiao En's Counselling & Support Department has two purposes. Firstly, it is to promote life and death education, promoted through giving public talks. Secondly, it is to provide grief and comfort work, which involves providing a one-year phone follow up service to grieving families, so that the bereaved voice out their grief and relieve their downcast mood should they need to talk to someone.

The life practitioners of Counselling & Support Department treat every loss of loved ones equally, never pass judgement, or give empty platitudes. Their role is to be a quiet companion, accompany the bereaved to recover themselves, and then watch the bereaved move on with love and courage. We give tribute to these life practitioners who quietly give so much of themselves daily.


* Original article first appeared in PUMEN Magazine. Click Here
Copyright Statement
This article and video is original content created by Xiao En website, to whom the copyright belongs to. The content should not be reproduced without permission, otherwise it will be regarded as infringement. Xiao En reserves the right to pursue legal action against unauthorised use of the content.