The bereavement care professional decorates the mourning hall with his hands, prepares the offerings, bids farewell to every departed, and concludes the last journey of the departed's life.

As the protagonist of a funeral is the departed, the arrangement of the funeral's ceremonial rites and offerings requires the bereavement care professional to be meticulous and coordinated to complete the funeral successfully.

Bereavement care professional plan each funeral ceremony from start to end, from the preparation of the worship supplies to the layout of the mourning hall. They make sure that all the details have been properly looked after and carried out efficiently. Born in the 90s, Muzammil bin Ahmad JufriI (Muz for short) is the first Malay to work in the Chinese funeral industry – specifically in Xiao En Group – as a bereavement care professional for nearly 2 years.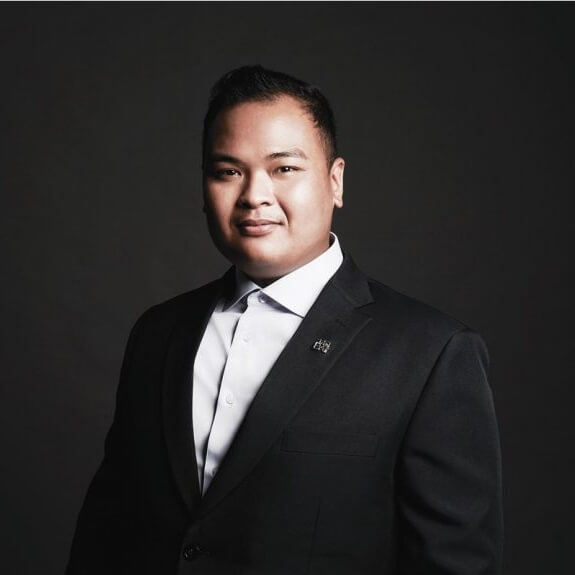 Five years ago, he was a part-time waiter in Xiao En. At that time, he noticed how some funerals were presided over by priests with bald heads, while others were performed by Taoist priests with hair. He wondered why each Chinese funeral were presided over by different religious priests to send-off the departed. Out of curiosity, he learned from the staff on duty that Chinese funerals customs were divided into different religions and places of origin.

Due to his growing interest in the Chinese funeral culture, Muz asked his parents for their opinions if he were to join the Chinese funeral industry. His parents not only supported him, but also said that if he had no personal taboos, he could officially join the industry.

After joining the business, Muz learnt more about his role under the tutelage of a senior bereavement care professional. He learnt that the religious beliefs of the Chinese community not included Buddhism, but also Taoism, Soka Gakai, and Christianity, with each funeral ceremony of different religions requiring different customs. In addition to ensuring that all the organisational details of the funerals have been taken cared off, Muz has also taken it upon himself to try encouraging family members who for various reasons have difficulty paying their respects to the departed, to say their farewells.

When speaking of his reason for this personal undertaking, he says with a heavy heart, " Two years ago, I had a quarrel with my friend over some matters while drinking tea and chatting. Two days later, I went to his house to find him, only to be told by his mother that he had passed away and was already buried. I was shocked and regretted not being able to see him for the last time. I regret quarrelling with him at that time. If I knew that that day was the last time I would see him, I would take him to many places to spend time with him as our last time together."

This experience taught him that we don't know when the people around us will pass on. Therefore, he will try his best to persuade the family members and friends – who dare not look at the face of the departed – to look at the departed one last time and say goodbye, so they won't have regrets like himself.

When it comes to planning the logistics of the funeral procession's entering and leaving the funeral home, Muz will pay attention to every detail. For example, if the funeral is to be held in the departed's home, Muz will first determine the space needed for the departed's funeral, then plan accordingly to set up the tables, chairs and lanterns needed for the mourning hall. Afterwards, the coffin will be carried to the hearse and move the photo that was in front of the mourning hall to the front of the hearse, and then drive the hearse to the cremation site or cemetery to conduct the cremation or burial offerings.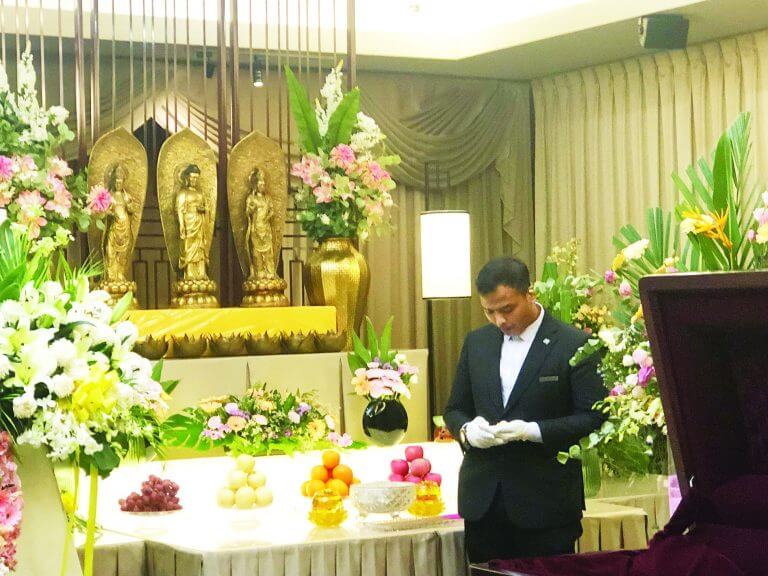 Muz said that there is only one chance to conduct a funeral ceremony for each departed person, so he must do his best every time. As every funeral has different ceremonial rituals, Muz makes a point to memorize the customs of each religion to ensure nothing is overlooked because conducting a funeral is what brings the greatest comfort to the departed's loved ones. It will also enable living family members to face life after their loved one's passing more positively.

When asked about the reason for his motivation to serve in the Chinese funeral industry, Muz has this to say:

" Malaysia is a beautiful place because we are a multicultural country. We respect each other's religion, and we all believe that hard work will pay off. So even if I occasionally meet people who doubt me, I take this career seriously. I will treat this as incentive to remind myself to do better. "
We thank every bereavement care professional who always gives warmth to the world with their effort and thoughtfulness in every season of life.


* Original article first appeared in PUMEN Magazine. Click Here
Copyright Statement
This article and video is original content created by Xiao En website, to whom the copyright belongs to. The content should not be reproduced without permission, otherwise it will be regarded as infringement. Xiao En reserves the right to pursue legal action against unauthorised use of the content.